3

min read
Not too long ago, the cost of performing high-level mechanical analysis and simulation was complicated and was not cost effective. However, things have changed. In our fast-moving, low-cost, competitive climate, we must be able to iterate and improve designs quickly and precisely.
We must do it without the burden and time consuming nature of physical prototyping and testing. Besides, who has the budget or time to do that these days?
Let's take a look at the first four reasons simulation is no longer a luxury:
1. Simulation Early and Often = Data-Driven Design
During the design process, we need to get the design right the first time. As mentioned above, in the current business climate, that leaves us with just one option: simulate often and early!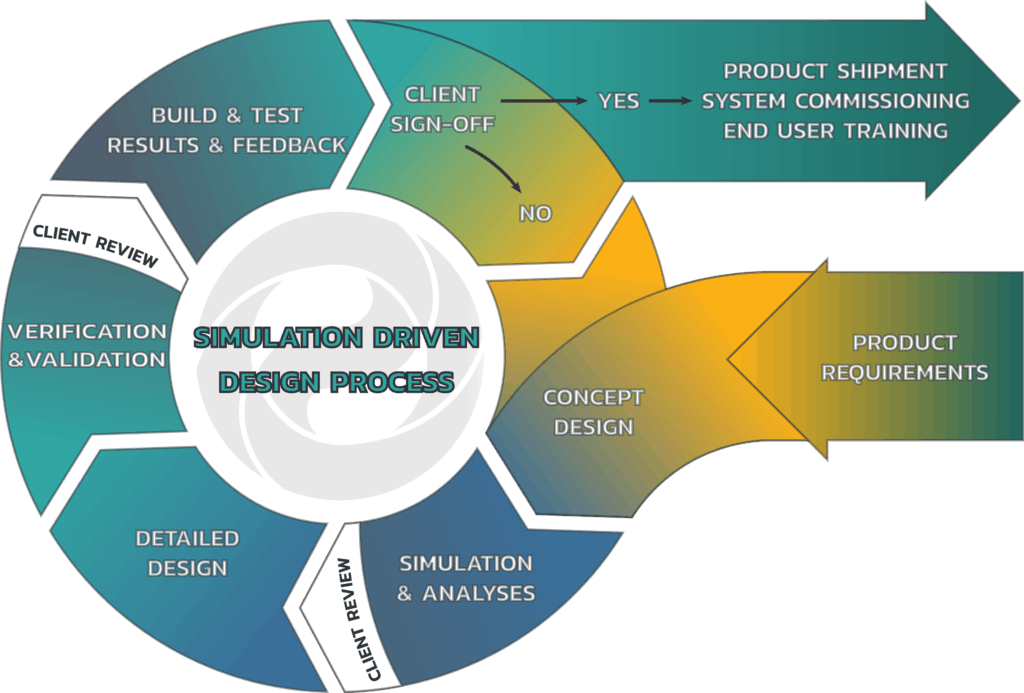 To shorten the design cycle, employing simulation is a critical step. Simulation tools like finite element analysis (FEA) and computational fluid dynamics (CFD) provide engineering teams with crucial data to make design decisions early in the design process.
We need to make these decisions during the conceptual phase to determine if the design has merit. Typically, the data required to make a design change becomes available during prototype testing during the validation phase. Making an engineering or design change is more costly and time consuming.
2. Simulation Leads to an Efficient Design Cycle
Simulation increases the time needed to develop a design during the early stages of the design process. I know what you are thinking. I am trying to do this faster. Here is the rub: you have the most significant opportunity to affect the ultimate design during the conceptual design phase.
Resulting in a faster design process overall, but the time you spend doing design and simulation increases. However, companies spend time and money on prototyping, testing, and plainly, getting the design right significantly decreases. For example, In 2016, Tech-Clarity published the results of a survey that showed there was a significant amount of time saved.
Tech-Clarity found that using simulation as part of the design process resulted in:
34% less rework
36% reduction in time to market
51% fewer prototypes
As an engineer, I find this data very compelling.
3. Simulation Allows You to Get it Right the First Time
How is all of this even possible? Tech-Clarity found that using simulation results in 51% fewer prototypes. Some may see this as a sign that simulation does not lead to the right design the first time, every time.
Is it crazy to believe that you must have a prototype? For us, that is a YES. A physical prototype and testing mean. Making confirming that the design can be manufactured and functions as intended.
There are always unknown unknowns that a physical test will reveal. However, reducing the number of prototypes by 51%. The result is high productivity gains for the development process.
When you look at the actual gains, they're pretty significant. Compare this to the time and money wasted going back to drawing boards and starting over.
4. Simulation Leads to the Four Cs of Product Development
Simulation results empower your design team with the engineering data needed during the design phase, which will lead you in new directions. Providing the design team with the ability to employ the four Cs of product development:
Creativity: Utilizing engineering simulation provides the opportunity to explore many different solutions that, in the past, have not been considered.
Complexity: The right engineering decisions are easier if you know the answer.
Choice: This is where virtual testing comes in. It lets you test different designs quickly and effectively.
Compromise: Simulation results empower engineering teams to balance multiple — and sometimes conflicting — requirements.
From the four reasons above, you can see why simulation is no longer a luxury: it is indispensable.
Stay tuned for Part II of this series to see the other four reasons simulation is no longer a luxury.
Please let us know if you have ideas for other practical applications of mechanical analysis and engineering simulation. We would like to know from you other relevant questions and where do you think simulation can be used?
Leave your answers in the comment sections.